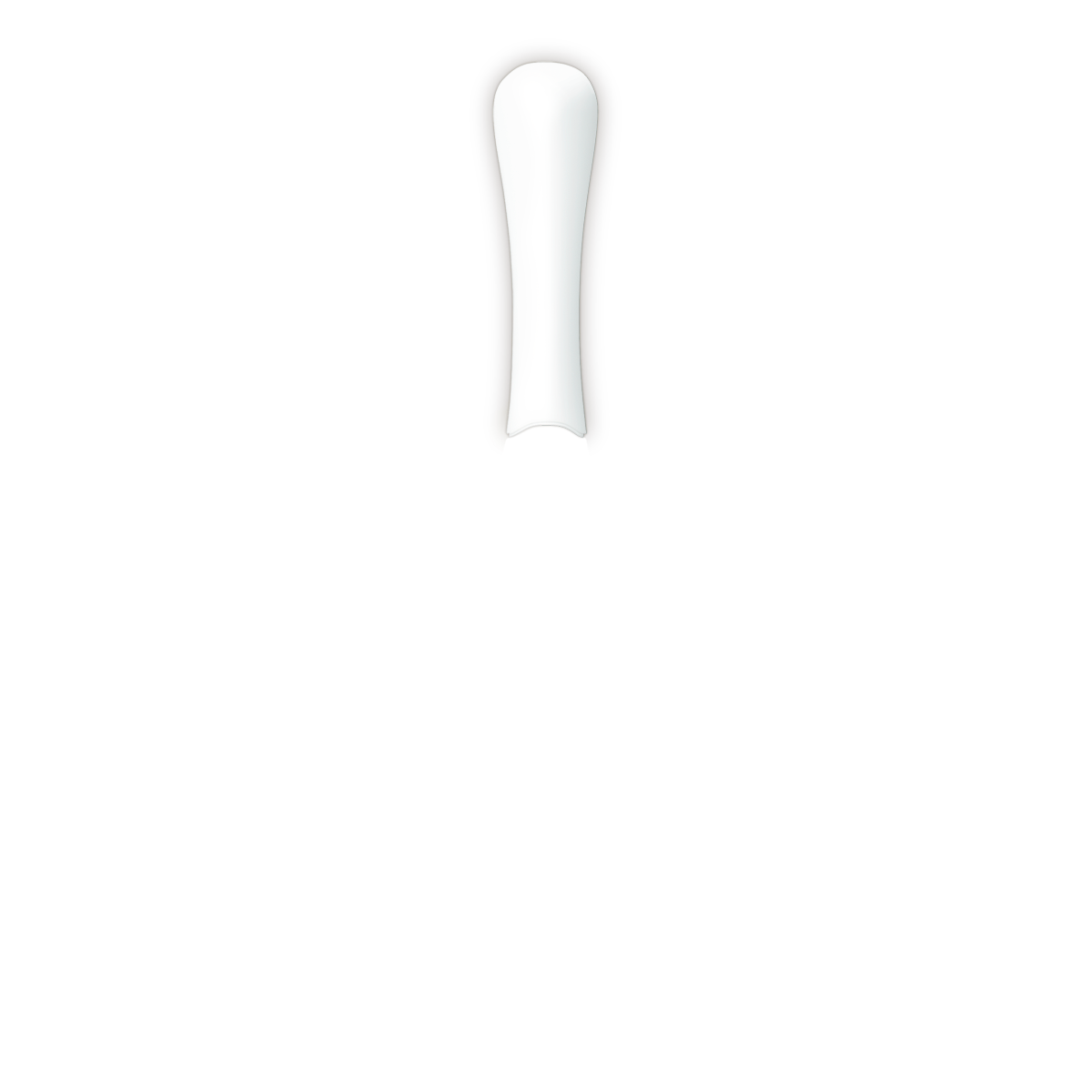 Daysy - your personal fertility tracker
Daysy gives you the choice!
Daysy is a fertility tracker that uses the fertility awareness method by learning and tracking your menstrual cycle. 
Daysy tells you when you are in your fertile window and when not. During your fertile window you can choose to plan a pregnancy, use a barrier method to prevent pregnancy, or postpone PIV (penis-in-vagina) sex to avoid pregnancy. It's your choice.
Daysy calculates your fertile window - with an accuracy of 99.4%. Your fertility status will be displayed either as a red (you are fertile) or green (you are not fertile) light.
*Daysy is not a contraception. Daysy tells you when you are in your fertile window. During your fertile window you can choose to use a contraceptive, i.e. a barrier method like a condom.
As easy as 1, 2, 3...
Only 30-60 seconds per day!
Achieve a higher awareness of your body with Daysy: In just 3 steps and within 30-60 seconds a day!
Every morning when you wake up, you measure your temperature under your tongue.
Enter if you have your menstruation.
Daysy evaluates your data for the next 24 hours and shows you if you are fertile or not.
"I have already recommended the product and two of my friends have bought Daysy! I love it! I personally dislike birth control pills. They make me.... well, not me. Other birth control methods I have heard first hand horror stories. That one story of each product makes it not worth the risk to me. This is extremely easy to do and extremely easy to remember to do. I use my cell phone as my alarm to wake up, and I keep Daysy on my night stand right next to my phone. I have been using it for the past 7 months and I love it!"
-anonymous
"Daysy allows me to take control of my cycle without hormones or side effects. I can use Daysy and not have to worry about making errors the way I would with the calendar or mucus method alone. I can be confident that I am understanding my body well and being responsible with my future!"
Anonymous, high school math teacher:
"I would say that daysy is one of the most fantastic purchases I have ever made! It has taught me to listen to my body and its natural cycle rather than changing it with unnatural methods. I would most definitely recommend this product to my best friend, in fact, I have! "
Natalie, student
"I wanted to share my experience now that I've used Daysy for a full month.

The post on Daysyusa's Instagram page saying "You don't ovulate on the same day every cycle" was spot on and I felt the need to share how much that resonated with my experience.

I have a very regular cycle. I track my BBT and CF daily and know that I ovulate on Day 14 like clockwork... except this month I was traveling and experiencing a bit more stress than usual. This is our first month TTC and when Daysy indicated I ovulated on Day 16 rather than 14, we acted accordingly.... just found out I am pregnant today!

Daysy is a revolutionary product and I have been telling my patients, colleagues, friends, and family all about it! Very impressed!"
Anonymous until Announcement
You can count on Daysy!
Why is Daysy so reliable? The fact that Daysy can determine your fertile days with an accuracy of 99.4 % is due to the extensive database. Based on 5 million menstrual cycles and an algorithm that draws on knowledge from more than 30 years of research including clinical studies, Daysy can thus gives you reliable information about your menstrual cycle.
Red = fertile
On red days, you can plan a baby.

Red flashing = day of ovulation
Green = infertile
You are not fertile on green days.
Yellow = learning phase/cycle variations
On yellow days, Daysy becomes better acquainted with you. If pregnancy is out of the question for you right now, consider these days as red and use a barrier method of your choice.
You can start with Daysy on any day of your cycle. Our customers appreciate the fact that measurement and fertility display can also be used independently of smartphone integration. Connecting to your smartphone is relevant for details and special features, e.g. if you want to display your menstrual cycle history or share it with your partner or doctor.
The algorithm of Daysy, which is also used by the well-known Lady-Comp fertility tracker of the sister company, has proven its safety for more than 3 decades. You will notice how exciting it is to get to know your body better with Daysy!
Keep track of everything with the Daysy app.
Simply connect your Daysy to the app DaysyView to see all your menstrual data at a glance.
Once you have connected Daysy to the app, the fertility tracker will automatically synchronize your data with DaysyView.
DaysyView shows you your individual menstrual cycle calendar, your temperature curve and a prognosis for the coming days and weeks.
Via the app, you can also share your cycle details with your partner or doctor.
Discover DaysyView!
Check out your daily fertility.
Check your weekly fertility status.
View your colorful monthly calendar.
Take notes.
Look at your predicted menstrual cycle curve.
Look at your temperature curve.
Check your menstrual cycle statistics.
Partner app – share your menstrual cycle data with your partner.
Enter when you had sexual intercourse.
Receive notifications when your menstrual cycle changes.
Contact our expert team if you need advice and support.
Receive free cycle analyses.
Medical basics related to the female cycle
Every woman is different,
but there are some basic physiological facts about the woman's menstrual cycle that you should know:
As a rule, every woman has only one ovulation per cycle.
If two or more instances of ovulation occur, they take place within 24 hours.
After ovulation, the ovum can be fertilized within 18 hours at the most.
Sperm is able to move and fertilize in a woman's body for a maximum of 5 days.
This means that pregnancy can occur on only 6 days, i.e. 5 days before ovulation and on the day of ovulation itself. Daysy calculates these 6 days and then indicates them to you.
How exactly does the Daysy work?
Daysy uses a morning measurement of your basal body temperature to detect ovulation in your cycle. Just measure the temperature under your tongue in the morning and you will know whether you are fertile or not. Depending on the current cycle phase, the indicator lights red or green.
In addition, Daysy records your menstrual cycle history and shows you which cycles are currently taking place in your uterus. It is hardly easier to become aware of your body.
What makes Daysy so special? This fertility tracker has no side effects: no hormones, no risk of thrombosis, or other side effects. There is no better way!
*Applies to deliveries to Germany. Delivery times to other European countries are extended by an additional maximum of 10 days. Countries outside Europe are not supplied. The deadline for the delivery begins with payment in advance on the day after the payment order has been issued to the transferring credit institution or in the case of other forms of payment the day after the contract is concluded and ends with the expiration of the last day of the deadline. If the last day of the deadline falls on a Sunday or a public holiday recognized by the State as a delivery place, the next working day shall be replaced by such day.
Accepted payment methods: Credit card, PayPal, advance payment