Pregnancy
Natural family planning with the fertility computer Daysy
Every pregnancy is an exciting time – the joy of anticipating a new family member and the changes in your own body are absolutely fascinating. If you want to get pregnant and would like to help nature along, then the fertility tracker Daysy is just what you need. Daysy supports you with a highly developed algorithm, an approved software and a highly sensitive test prod to take your morning basal temperature. With Daysy, you'll find it easy to make time for love in order to get pregnant as soon as possible.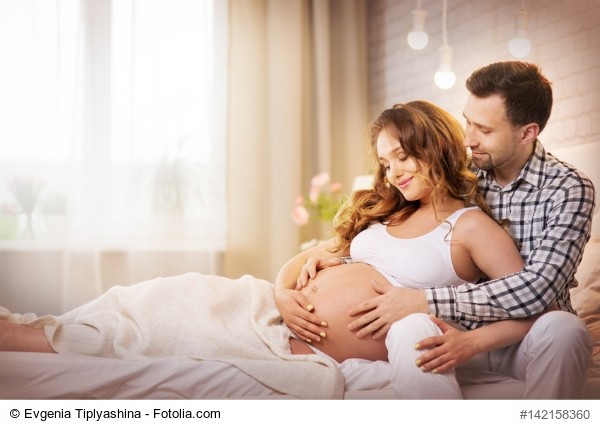 Planning a pregnancy with Daysy is easy
Daysy is extremely simple to use and will save you a lot of time to focus on the beautiful things in life. In order for Daysy to determine your fertility, all you have to do is take the temperature underneath your tongue every morning before getting out of bed. Then you might have to confirm that you currently have your period, and right away, Daysy will display your fertility status in the next 24 hours with a red, green, or yellow light.
A red light means that you are fertile and can get pregnant by having unprotected intercourse. A green light means that you are not currently fertile and cannot get pregnant. Whenever Daysy displays a yellow light, it means that she is still getting to know your cycle, or that your cycle is currently a little irregular. Simply treat yellow days like red days.
You can start using Daysy on every day of your cycle, and after just a few cycles Daysy will be able to display your fertile days – the day you are ovulating and up to five days before – very accurately. If you want to assist a pregnancy, simply make sure that on your fertile days you have sex as often as possible. Because this can go under in stressful daily routines, the practical and free app DaysyView lets you access a preview of next month's cycle. You will know in advance when to expect your fertile days and can schedule a lot of time with your partner on those days.
Do you want to avoid a pregnancy?
You can also use Daysy to avoid getting pregnant, making Daysy an ideal solution in between two pregnancies when you still want to wait before getting pregnant again. Simply continue using Daysy the same way as when you were planning a pregnancy: Take your temperature every morning and indicate when you have your period. If Daysy is displaying a "red" day to you, you should avoid having sex or use an additional barrier method in order not to get pregnant. Once you are ready for another pregnancy, all you have to do is have unprotected sex again on your fertile days. Nothing else stands in the way of a pregnancy.
incl. VAT and Shipping - Product available - Delivery time: 3-5 days*
Daysy is a fertility tracker that uses the fertility awareness method by learning and tracking your menstrual cycle.