Daysy does not equate contraception! We help you to determine exactly WHEN you need to use contraception.
Calculate your fertility - easy, quick and safe
Natural family planning with the cycle monitor Daysy
Do you want to live in harmony with your female rhythm and practice natural family planning? Then Daysy is the right support for you! Daysy is a modern cycle monitor that helps you to determine your fertile days quickly and safely. This way you always know on which days you can become pregnant and have to use contraception in order to prevent it.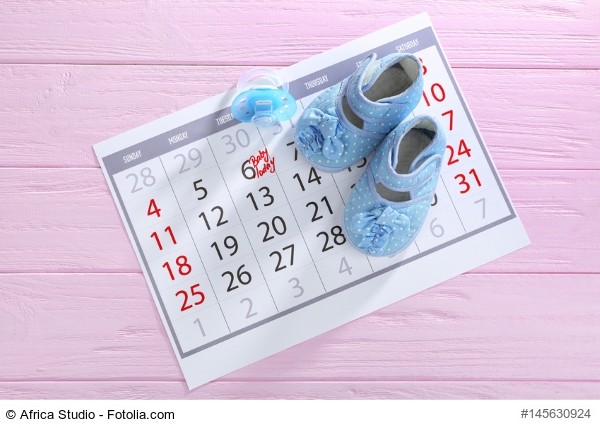 The female cycle: calculate your fertility
Daysy can calculate your fertile days on the basis of your morning basal temperature thanks to a refined and unique algorithm. Several decades of research and studies as well as the analysis of 5 million female cycles were necessary in order to develop the algorithm of Daysy. All this knowledge is contained in Daysy – for you. To measure your fertile days with Daysy all you need to do is measure the temperature underneath your tongue in the morning before you get up, and potentially confirm that you have your period. That's it! After a short moment, Daysy has calculated your fertile days and shows you the result via a colourful light.
Green means that you are currently not fertile and can have sex without contraception. Red means that you are currently fertile and require a contraceptive such as a condom or a diaphragm during sexual intercourse, if you want to prevent a pregnancy. If Daysy shows you a yellow light, that means that Daysy is still getting to know your cycle. Just treat the yellow days like red days.
Calculating a woman's fertile days: save time with Daysy
There are also different manual methods to calculate the fertile days of a woman based on her cycle. They are, however, time-consuming and prone to errors. In order to be able to calculate your fertile days, you have to study your cervical mucus regularly, feel your cervix and potentially determine the hormonal value in your urine with test sticks, and all that in addition to measuring your temperature with a suitable thermometer every day. All those methods can offer a high level of safety if done correctly, but they will take a lot of time and work.
An easier, quicker and more comfortable way to calculate your fertile days is the fertility monitor Daysy. With Daysy you can stop writing down and evaluating your data, and you no longer have to worry about making a mistake. The use of Daysy is particularly simple and quick. This way you have more time left for the nice things in life.
99,3% accuracy: calculating fertility with Daysy
Daysy's algorithm offers 99,3% accuracy and with that a very good Pearl Index of 0.7. You can use Daysy to prevent a pregnancy or to help a pregnancy along. You can calculate your fertile days with Daysy and always know exactly whether you are fertile or not.
Depending on your family planning you can either consciously avoid having sex or use contraception such as a condom or a diaphragm, or you deliberately have unprotected sex on a red day in order to become pregnant. Daysy gives you the free choice about what you do with the knowledge you have about your fertile days. Daysy offers you comfortable support for natural family planning and a life without artificial hormones.